If you've been considering a new deck, turn to Shine Construction Inc. Our experienced team can design a beautiful, affordable outdoor space that adds comfort and value to your home.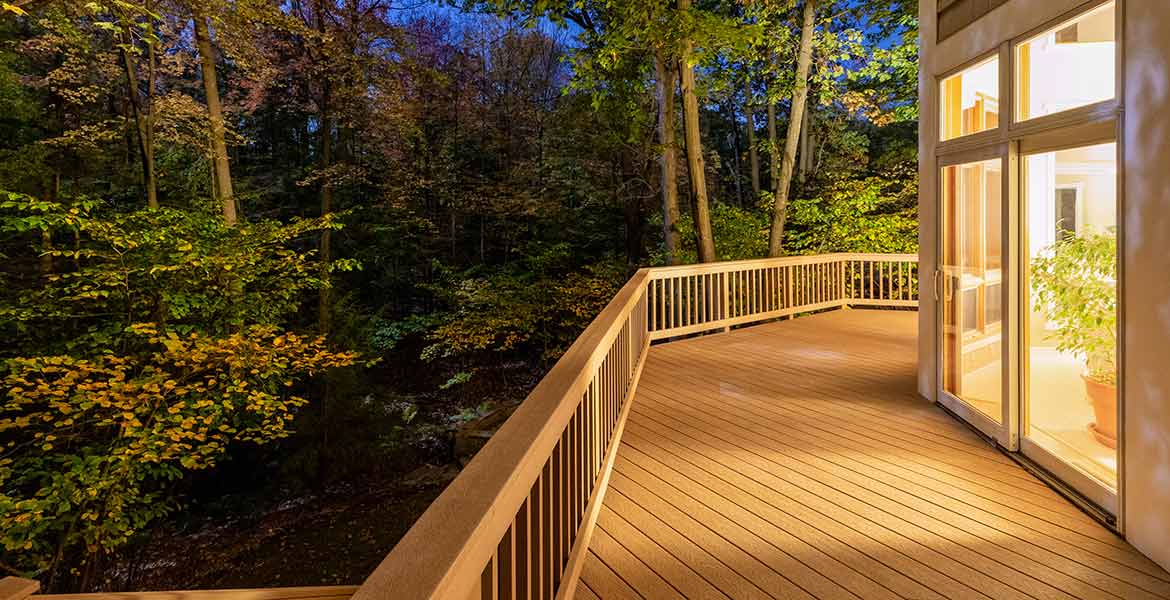 Quality Deck Materials & Design
A new deck installation can increase your usable space, enhance your property's visual appeal and give you easy access to the great outdoors. Decks can really add to the functionality and appearance of your home, and the Shine Construction team will work with your budget and style to help you select the right deck material for your project:
Pressure-treated lumber. If you want a long-lasting deck at a budget-friendly price, pressure-treated lumber may be the right material for you. Pressure-treated lumber resists rot and pests and is produced in many grades.
Cedar. Cedar is a durable, low-maintenance, moisture- and insect-resistant material. It also offers a distinct look. Whether you want a rustic appearance or something more modern, cedar can easily be stained to give your new deck customized results.
Composite. For a high-performance wood decking alternative, consider composite. Although composite may initially cost more than other deck products, it is extremely resistant to harsh weather and can reduce your long-term maintenance costs. Composite decks are also eye-catching and come in many style options, making them a versatile choice for all types of homes.
PVC. PVC decking is made from 100% recycled material, making it a very eco-friendly option. Besides being green, a PVC deck is also low-maintenance, long-lasting, splinter-free and stain-resistant. It also offers a very clean and structured look to enhance the beauty of your outdoor space.
You have many options when it comes to a new deck, so reach out to our talented deck specialists and let us help you design a dream deck that exceeds expectations.