High winds and storms can wreak havoc on New England structures, and your roof could end up paying the price. Moisture damage and leaks can destroy the structural integrity of your roofing system, leaving you with an expensive and time-consuming mess on your hands.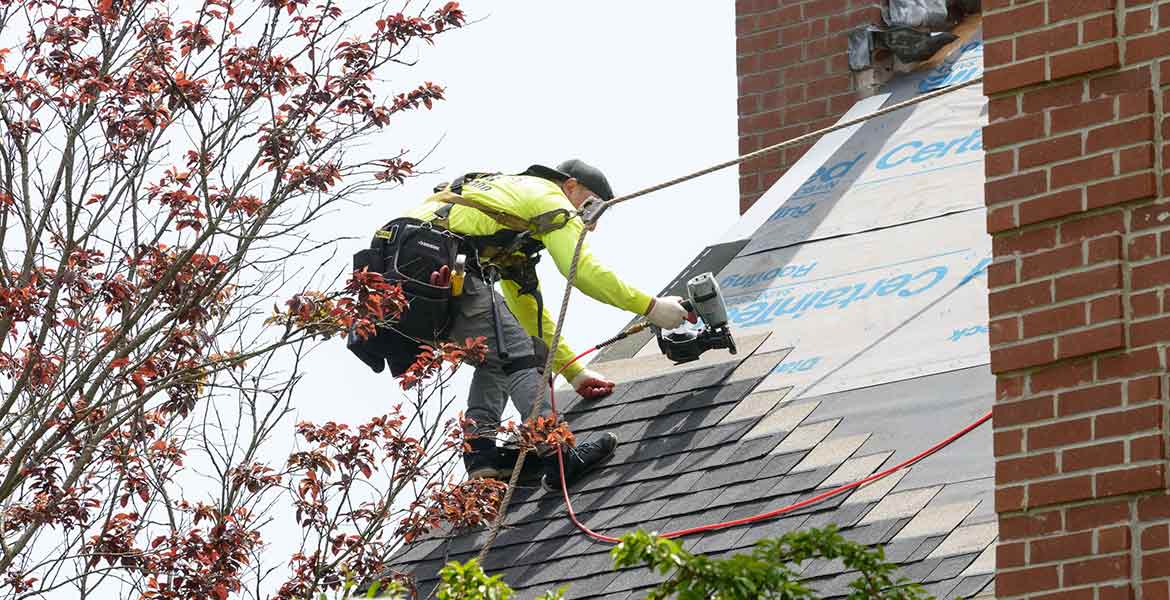 Shine Construction Inc. doesn't want you to deal with the effects of a damaged roof. That's why we offer efficient roof repair services to homeowners and business owners throughout New England. If your roof is showing any signs of deterioration, we're the licensed and insured contractor you can count on for a quick, reliable solution.
Professional Residential & Commercial Roof Repairs
For nearly two decades, Shine Construction Inc. has been customizing high-quality roof repair solutions for residential and commercial structures. From commercial rubber roofs to traditional asphalt shingles and everything in between, we're expertly trained to restore a wide variety of roofing systems.
If you think your roof has suffered damage, our roofing specialists can conduct a thorough inspection. We can pinpoint any areas of concern, determine the overall condition of your roof and explain all your repair options. We can work with your budget and schedule to create a roof repair plan that meets your specific needs and, once we begin the repairs, you can rest assured that we'll deliver the highest quality workmanship in the industry.
Throughout the entire repair process, we'll treat your property with the same respect we'd show our own homes. From start to finish, Shine Construction Inc. will be with you every step of the way!