If you want to increase natural lighting and improve the energy efficiency and curb appeal of your home, skylights are a great tool. Skylights come in many shapes and sizes, and can be customized to fit the unique dimensions and slope of your roof. Shine Construction Inc. is an experienced skylight expert, so for help finding the perfect skylights for your home, don't hesitate to call our knowledgeable specialists.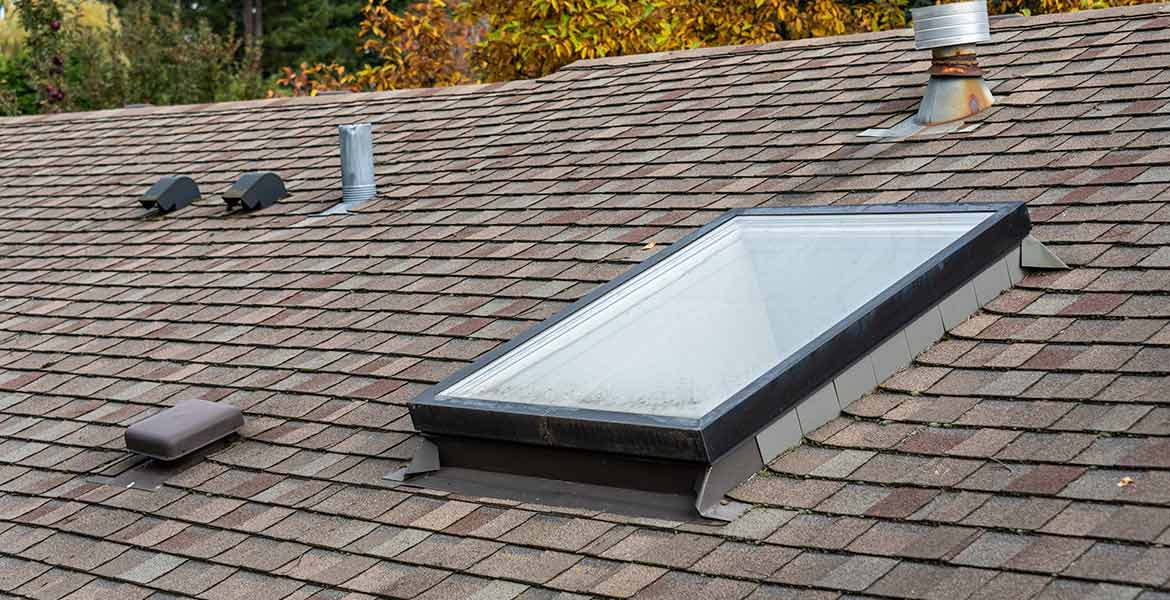 From choosing the right skylights to top-quality skylight replacement, we're a full-service contractor with the tools and expertise to get your project done right.
How to Tell If It's Time for Skylight Replacement
If your existing skylights aren't performing like they used to, Shine Construction Inc. has top-quality skylight replacement services. Not sure if it's time to invest in new skylights? There are a few things you can look for:
Age. Old skylights don't have the technology, quality or performance capabilities of new skylights, so if it's time to replace your roof, it's probably a great time to invest in skylight replacement.
Discoloration. Your skylights shouldn't be yellowed or murky. If they are, your home isn't benefiting from maximum sunlight. Instead of settling for inefficient skylights, upgrade to new skylights that are clear, attractive and fully functional.
Leaks. Leaks and cracks can let water into your home, and that unwanted moisture can cause serious damage. Stained ceilings and walls, mold and mildew growth and poor air quality are just a few of the consequences of leaky skylights.
If you notice any skylight issues, call Shine Construction Inc. right away. Our professionals can inspect your skylights, customize an effective replacement solution and give your roof the boost it deserves!